Our Team
A group of professional Mortgage Loan Originators dedicated to your successful home purchasing goals.
Albert Hernandez
President / CEO, Mortgage Loan Originator – NMLS #250196
Senior Executive for various fortune 100 companies, with over 20 years of expertise in finance, healthcare and international business. Responsible for the strategic vision and direction of the company.
Marie Jaime
VP of Operations, MLO – NMLS #249812
I am a mortgage loan professional with more than 9 years of knowledge and experience to help you through the loan process, find the terms that are right for your budget, and make sure that all the legalities are competently handled so that the closing goes smoothly.
I pride myself on always being available for my clients, day, night or weekends.
Paulo Morgado
Mortgage Loan Originator – NMLS #583452
Paulo Morgado has more than 8 years of experience in the mortgage industry and real estate services.  Whether you are a first-time home buyer or a seasoned investor, Paulo's attention to detail to simple and complex transactions makes the process at times effortless.  He lives by the golden rule; "Treat all customers as if they are family."  This concept has provided Paulo with repeat clients, client referrals and realtor referrals. As the industry changes, Paulo stays in front of the game by educating himself on ever changing products so that his clients have the best options when making one of their biggest financial decisions of home ownership. In his own words, Paulo Morgado states, "My goal is to help my clients reach their goal of home ownership and lead them in the direction of providing their family with wealth and security for years to come."
Ed Bustamante Sr.
Mortgage Loan Originator – NMLS #394287
Vice President Business Development: Strategic sales and marketing campaigns, key account acquisition and retention, staff development and management, prospecting and lead generation. Supervise compliance, devise strategies to increase sales and generate leads. Recruit, train and evaluate qualified candidates. Residential and commercial real estate sales, mortgage banking and customer service. Real Estate & Mortgage Broker California Licensed Real Estate & Mortgage Broker since 1983, High energy real estate and mortgage professional, hands on manager with proven track record of sales and loan origination achievements throughout San Diego County; in charge of strategic planning, decision making, performance optimization, crisis management and new business development, known as one of the top sales producers countywide and the leading independent broker in the South Bay Area.
Ed Bustamante Jr.
Mortgage Loan Originator – NMLS #124196
Real Estate Broker and NMLS endorsed lender Ed Bustamante Jr. Has been associated with Real Estate since birth through his Father and Mentor Ed Bustamante. Ed Jr's Real Estate career began when he was 21, with over 14 years of real estate experience in residential, commercial real estate, 1031 exchanges, and the short sale market. His local knowledge within the community of Chula Vista and ability to put his clients first to negotiate the best terms on their behalf has created happiness for hundreds of clients and families. Ed Bustamante Jr. will guide you every step of the way when buying, selling or refinancing in the entire San Diego County.
Aurora is the VP/Finance Director for MBS Capital Group, Inc and has been with the company since December of 2008. Aurora is currently responsible for the Property Management Division. Currently managing a senior housing none profit project of 134 units in Calexico, CA. Aurora is also responsible for the Finance Department at MBS Capital Group Inc. She comes from the Executive world of retail as she dedicated 25 years in that industry.
Joseph Emil Gamalinda
Loan Originator – NMLS# 1071247
I am an associate broker that has 30+ years of experience in Real Estate lending. I specialize in Conventional, VA, FHA, and Line of Credit mortgage loans.
My goal is to help guide clients in understanding their home loan, whether it be for purchasing or refinancing. My job is to help my clients reach their goals and I strive to provide my them with the best customer service.
Leslie Gamalinda
Loan Originator Assistant – NMLS #1944805
I am a newly Licensed Real Estate Salesperson and Mortgage Loan Officer with outstanding mentors of 30+ years of
experience.
My career started after years of being a military spouse and achieving my MBA in Business with a concentration
in Finance.
I pride myself in putting my clients interests first. Your goals are my goals.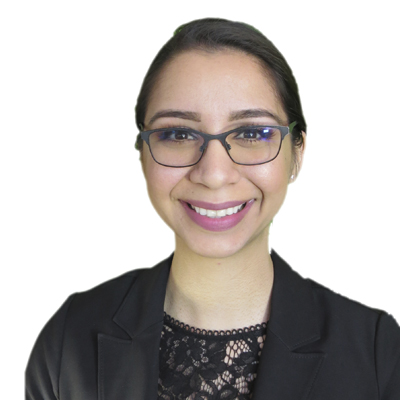 After graduating San Francisco State University I went straight into management in various fields and now have 9 years of experience in management and customer service.
I facilitate communication and manage deadlines to ensure a smooth process for clients. I am excited to work with a team that goes out of their way to educate and build long-term relationships with their clients. 
I am a people person who is motivated by interactions with others, so when I had the opportunity to enter the Mortgage Industry about 12 years ago, I was ecstatic. Afterall, buying a home is among one of the best decisions one will ever make in a lifetime, and I wanted to become part of this beautiful experience. I have been part of the amazing Talent Acquisition team here at MBS Capital Group Inc. for over three years where I am an Administrative Assistant/Loan Processor Assistant. I love working with people that are helping to positively impact the lives of our clients and their employees.
Start Your Home Buying Journey Here!
The first step in finding your perfect new home is getting prequalified so you know how much you qualify for.
Shop with confidence. Get prequalified today, shop for your home tomorrow.
Our Location
MBS Capital Group Inc.
13883 Marbok Way
Jamul, CA 91935
CA Dept of Real Estate License #01896298
NMLS #819032